Changing Your Name after Marriage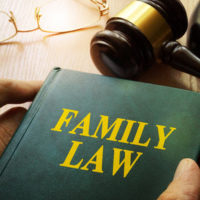 There may be many reasons you wish to change your name.  The most common reason, of course, is marriage.  Married individuals often wish to change their last names.  They are not limited to having the wife change her name to her husband's last name.  In fact, a newly married wife may wish to hyphenate her name with her husband's name or may choose an entirely different last name as well.  Below are the steps to changing one's name in the state of Georgia.  This is not the only way to change your name in Georgia upon marriage.  The simplest way is to get a marriage certificate bearing the last name that you would like to use moving forward. That can be done by either spouse including a husband who desires to take his wife's last name (GA is one of 8 states that allow this).  The only time after marriage that a spouse is required to file a petition is if both spouses want to change their last name to a wholly new last name.
After a divorce, a petition is not necessary to change the person's last name if they request it as part of the divorce.  The FJDD will serve as proof of the name change.  The only time a Petition is necessary is if the former spouse neglects to make the request.
The Petition
Start by filling out a petition for name change.  You can probably receive this petition at your local clerk's office.  You will have to fill in your current name, your newly desired name, your address, your date of birth, and your reason for wanting a name change.  You likely will also have to certify that you are not changing your name for an unacceptable reason, such as to evade the law or debts.
Filing Your Petition
You will then file your petition with the Georgia Superior Court in your county of residence.  You will have to bring along suitable identification like a birth certificate, as well as a copy of any documents that substantiate your reason for wanting a name change (like a marriage certificate).  You may have to pay a fee to file your petition, which will vary by county.
Publication
Like some states, Georgia has a policy requiring anyone who wishes to change his or her name to publish a notice that he or she filed a petition to change names in the official legal gazette administered by the county government.  The court clerk can provide you with specific instructions but generally, you must run the notice once per week for four weeks, starting within a week of filing your petition.  You will have to submit proof of this to your local Superior Court.
The Hearing
A hearing will then be scheduled for your name change in Superior Court.  The court will assist you in determining when your hearing date will be, but please note that it may be far out from the date of filing your petition- the gears of the government sometimes turn slowly.  At the hearing, the judge will probably ask you about why you want to change your name to make sure it isn't for impermissible reasons.
Change Your Documents
There are several state and federal authorities who will need notice of your new name.  Submit proof of your name change to them so that they have it.  Replace identification documents like driver's licenses and passports or passport cards with new ones in your new name.  Don't forget to notify the Social Security Administration as well as the IRS. 
Make Sure to Contact an Attorney First
A family law attorney can assist you with name changes.  Locate an experienced Atlanta family attorney to help you.  You can find one at The Solomon Firm LLC.  Call and make an appointment for a consultation today.
Resource:
eforms.com/name-change/ga/