Finding Common Ground During A Georgia Divorce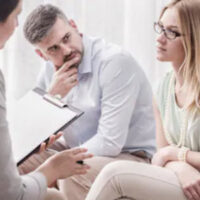 Uncontested divorces are an option when individuals are able to cooperatively agree on the terms of the divorce. If this is an option for you, it could be a path to a faster divorce that is inexpensive and results in less stress. But of course, there are times when there are areas of dispute.
Finding common goals could benefit both you and your spouse as you navigate the divorce process. After all, when both parties are able to design a settlement that is suitable to both parties, then each individual can focus their time, energy, and financial resources on creating the next chapter of their lives. If you are ready to talk through your goals with a family lawyer, connect with an experienced Atlanta divorce attorney. Your lawyer can inform you of your options, including uncontested divorce and mediation.
Share Your Priorities with Your Attorney
Clear goals can lead to successful outcomes.  Having your priorities clearly defined can smooth the negotiation process because it is understood what is negotiable and what is not. When you share your top priorities with your attorney, they may be able to introduce you to resolutions you had never considered on your own.
For example, if you are worried about your financial future, clearly outlining your budget post-divorce can be a way to determine what number you will need, either in spousal maintenance or in securing a large asset to possibly sell, if you want, such as investment account balances or a vacation property.
Also, if you and your spouse have children, custody plans and parenting agreements need to be put in place. A judge will give these documents a final review before approval can be granted.
Legal Professionals Can Communicate for You
Ending a marriage can be extremely emotional, even when both individuals are working toward common ground and are committed to a fair settlement. One of the many advantages of hiring a legal professional is they can communicate on your behalf, negotiating key items that may be too emotional for you to discuss.
Even if you believe you and your spouse have the general terms of a divorce settlement agreed upon, it could be in your best interests to discuss the details of the arrangement with an Atlanta divorce attorney. Amicable divorces are a great solution for many, but you want to be sure everything you need in order to have a secure future is included in the agreement. Having your own lawyer means you are shielding yourself from the possibility of agreeing to less than you deserve.
Is it time for you to talk to a legal professional about the areas where you and your soon-to-be ex have common goals and issues that are still in dispute? An experienced family law attorney can help you land on an agreement that you will be comfortable with so you can move forward with confidence. The skilled attorneys at The Solomon Firm have the knowledge and resources you need to create the future you desire. Contact us today to schedule an appointment.