In the News
Family of Dekalb jail recruit may have waited too long to file lawsuit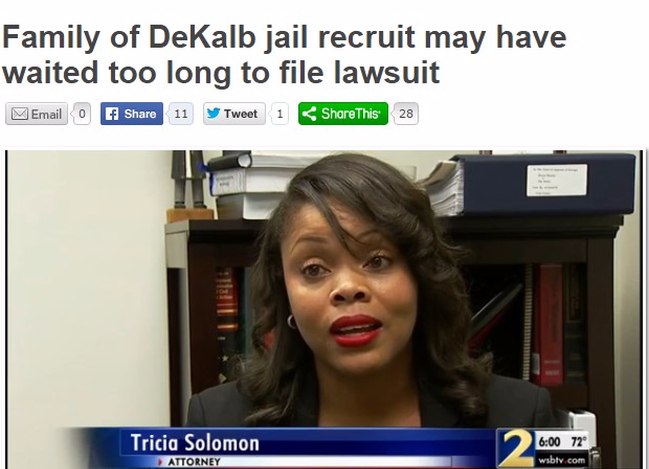 "They had up until May 22, 2015, to file this lawsuit and they filed it in September 2015, and I think that will be the biggest hurdle for them," civil attorney Tricia Solomon said. She is not connected to the case.
Solomon said when the attorneys alerted the county they may sue is also a factor. The attorneys filed the notice in February. – wsb-tv
Solomon told Byfield she believes Ward's family has an uphill fight. Even so, she added she believes the family made valid points in their suit.
"I think there were a lot of misrepresentations on the part of the Sheriff's Office, and based on the way that the evidence came out, it does appear there is some kind of cover-up," Solomon said. – wsb-tv
---
Ex-Teacher Found Not Guilty in Dirty Dancing Tape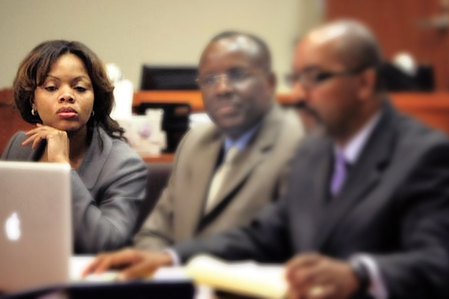 Nathan Grigsby is on trial this week in DeKalb State Court, facing five counts of contributing to the deprivation of a minor. The former Southwest DeKalb High School teacher, who was fired over the incident, is accused of allowing his students to put on what prosecutors called a "Chippendales-style revue." – ajc.com
---
Georgia teacher found not guilty at 'dirty dancing' trial
Ending a two-day trial in Georgia's DeKalb County State Court, jurors found Nathan Grigsby not guilty of five misdemeanor charges of contributing to the deprivation of a minor.
Grigsby's supporters, who filled one side of the courtroom, erupted into cheers outside after the verdict was read. -cnn.com