Top Ten Facts about Divorce in Georgia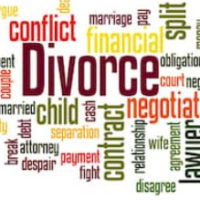 If you or someone you know is looking to divorce or separate from your spouse, you may have questions about your rights and options.  The following contains some facts about divorce in Georgia, which may help you navigate the sometimes confusing world of family law.
There's a Residency Requirement
Like many states, Georgia has a residency requirement for potential divorcees.  In Georgia, one spouse must be a resident of the state for at least six months prior to the divorce, and that spouse must file the divorce petition.  The spouse filing for the divorce does not have to be a GA resident.  For the purposes of jurisdiction, the respondent spouse/defendant must be a resident of the state of GA for at least 6 months prior to the filing.  As such, a non GA resident can file against their spouse who resides in GA.  If the spouse filing lives in GA, but the other spouse lives in another state, the filing spouse must file in the state in which the other spouse resides, unless the receiving spouse consents to jurisdiction in GA.
You Can Go No-Fault
Unlike some states with only fault-based divorce, in Georgia, you can pursue a no-fault route, which may be faster for you.  For a no-fault divorce, you must simply show the court that the marriage is broken beyond repair.
You Can Go Fault
To get a Georgia divorce on one of the "fault" grounds, the spouse must prove adultery, desertion for at least a year, mental or physical cruelty, marriage between persons who are related by blood, mental incapacity, impotency, force or fraud in getting married, wife's pregnancy unknown to the husband at the time of the marriage, conviction and imprisonment, habitual intoxication or drug addiction, or mental illness.
There Is a Waiting Period
Also like most states, there is a waiting period for divorce in Georgia.  You must wait thirty days after the divorce papers are served to the non-filing spouse.
Alimony Is Possible
Georgia has an alimony scheme in place.  You may be eligible for alimony payments from your divorcing spouse depending on the life of the marriage, the financial situation of the parties, and other things.
You Need to Be Honest
Part of the process will involve what's called discovery, which is simply a word to describe the process of both parties sharing information in order to prepare their cases.  You will be asked to disclose all of your financial information, and it is important that you do so honestly and accurately.
Child Support Can Be Complicated
Child support is calculated based on a variety of factors, including each parent's income, the number of children involved, how much parenting time each parent spends with the child or children, and health insurance distribution.
Children Don't Automatically Go with the Mother
The judge considers the best interests of the child, including the child's age, the ability of each parent to take care of the child, the child's relationship with each parent, the financial status of each party, etc.
You Might Not Go to Court
Georgia law requires that couples try mediation before proceeding to trial.  At mediation, both parties receive a chance to tell "their side" of the story and work towards a solution that works for everybody.  This is not true in all GA counties.  For instance, Rockdale County does not require mediation. As such, this is not a GA requirement.
You Need an Attorney
If you or someone you know is going through a divorce, it is important to know that there's no need to go it alone.  Get in touch with an experienced Atlanta divorce attorney today at The Solomon Firm.  Call 404-565-0641 today.